NASA's Artemis Program: Paving the Way for Humankind's Next Bold Leap into Space
It has been 50 years since humans last walked on the Moon, but now NASA is preparing to return to its greatest-ever achievement. A lot in the world has changed since then, not least in technology. The Artemis space programme aims to establish a sustainable lunar base as a stepping stone to future human exploration of Mars.
The programme is split into three crucial missions: Artemis 1, an uncrewed test flight completed on December 11th, 2022, which circled and flew past the Moon; Artemis 2, a crewed flight beyond the Moon, which will take humans the furthest they've ever been in space; and Artemis 3, the climax, which will involve astronauts spending a week conducting scientific research on the lunar surface, including venturing to the lunar South Pole, an area of astronomical interest with permanent water ice within. However, tackling the lunar South Pole is enough to send shivers down one's spine, given the extreme and unforgiving temperatures that can drop to a mind-numbing -334°F (-203°C).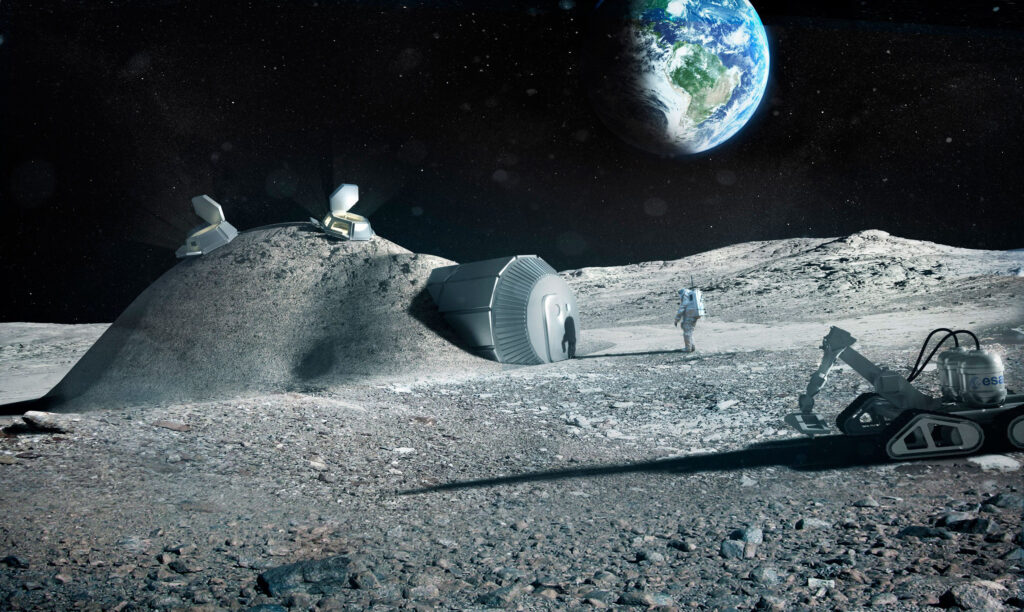 NASA: Thriving on Challenges
On Wednesday NASA publicly announced its new spacesuits and it's fair to say they look incredibly different to the time when Neil Armstrong was taking that famous giant leap. Displayed at the famous Johnson Space Centre by Axiom Space the Texas-based company contracted by NASA to make the new suits. These suits are unlike anything which has come before, including a 'pressure garment' the part of the spacesuit shaped around the human. This is a special piece of technology which will drastically change the way we perceive mobility in space, it is composed of three major pieces: The upper torso, Helmet, lower torso and cooling garment.
The Torsos of the AxEMU spacesuit are specifically designed with mobility in mind, featuring advanced materials and special joint bearings on movement points on the limbs. Because of the assisted nature of the suits, it will also make the manual labour of space far easier to perform.
But that's not all. Axiom Space has also made significant improvements to the helmet's communication system, addressing the discomfort caused by the current 'Snoopy caps' used by NASA astronauts. With the Artemis program aiming to establish a human presence on Mars, the need for innovation in space technology is greater than ever. And that's where our friend artificial intelligence comes in. From navigating the harsh conditions of space to analysing data and supporting astronauts, AI will play a crucial role in humanity's next giant leap.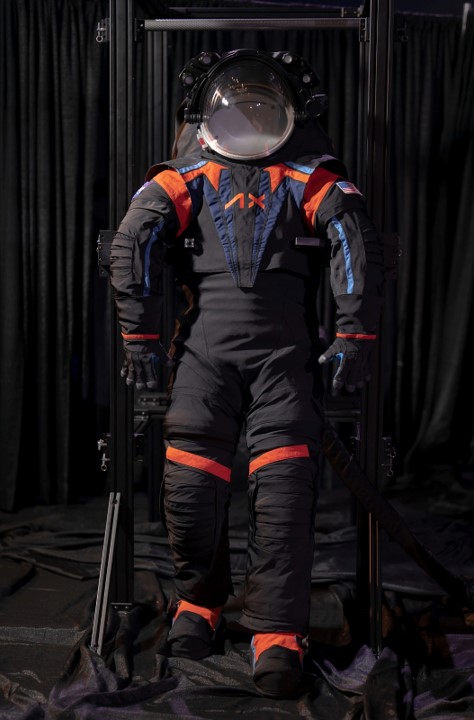 Crafting the Future: NASA's journey in Spacecraft Design
The spacecraft which will be sending these brave astronauts have had a complicated inception, initially part of a contract awarded in 2006 as part of the Constellation program this failed, and the mission objectives were not achieved by the programme. However, the concepts were still effective, specifically for us the Orion Multi-Purpose Crew Vehicle or Orion MPCV.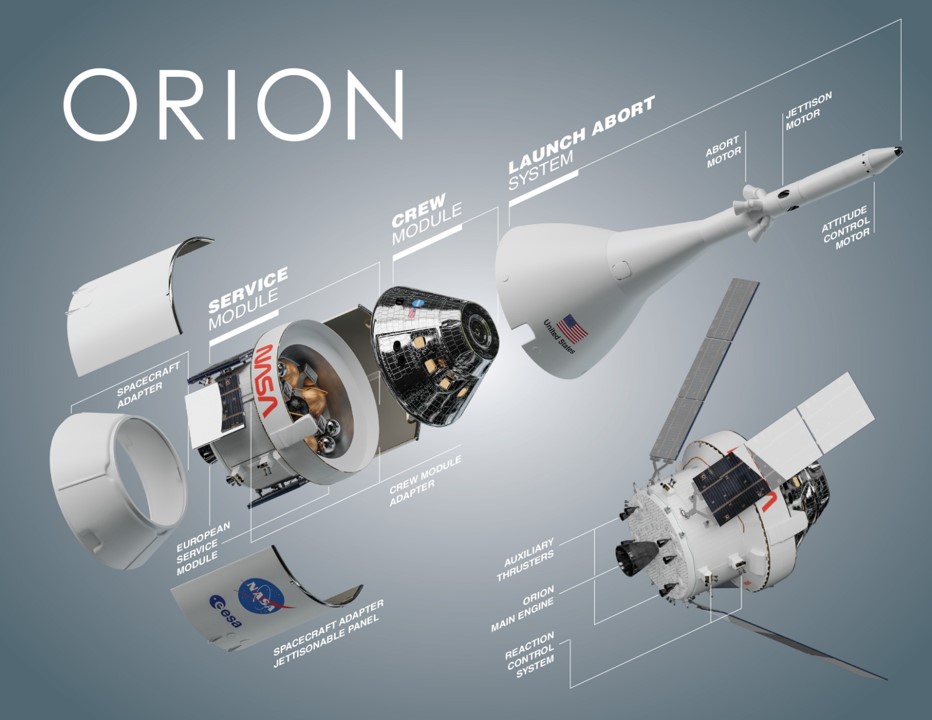 Designing a spacecraft is a very complicated process, there is a lot of development, design, production and testing required. Massive amounts of data are leveraged, Lockheed Martin realised they didn't have the essential expertise in this department and a fascinating Japanese company called the NEC was brought in. This collaboration was to prove vital to NASA, the awe-inspiring potential of artificial intelligence (AI) and machine learning (ML) has been proven to have a monumental impact on the Orion since the partnership began.

NEC's SIAT advanced analytics engine is a revolutionary tool that's designed to learn the behaviour of systems by analysing data collected from various sensors.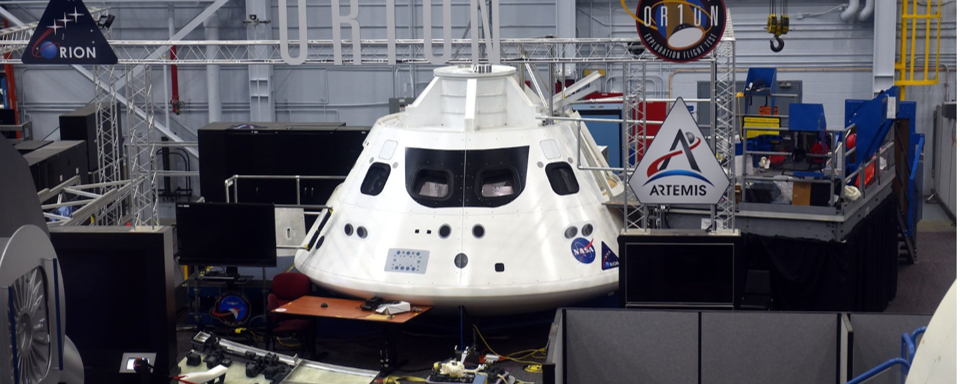 "Within a four-hour period, T-TAURI and SIAT built a model of the vehicle's normal operations from nearly 150,000 sensors to establish over 22 billion logical relationships for analysis"
Within years, or even months technology like this will become increasingly available. The data collected and fed to SIAT can be used to learn the processes of computer systems, power plants, factories and buildings, enabling the system to then begin automatically detecting inconsistencies and prescribe resolutions in very short amounts of time saving countless hours in troubleshooting in a huge variety of industries.
For more understanding of this fantastic technology – https://ssia.org.sg/nec-ai-anomaly-detection-system-invariant-analysis-technology-siat/
Navigating our future
The rapid advancements in artificial intelligence are undoubtedly opening up limitless possibilities, As I try to blog about this progression, there will literally be new breakthroughs and advancements happening all around the world.
We are left with a crucial question: do we fear it or embrace it?
You can check out our other blog post about the possibility of AI Consciousness here https://liive.org/deep-learning-takes-a-leap-chatgpt-4-set-to-revolutionize-ai-technology-is-ai-consciousness-possible/
While some may have concerns about the potential dangers of AI, the promise of innovation and progress is non-negotiable. The Artemis program by NASA is a testament to our capabilities as a species, and it is inspiring to think about what we may achieve in another 50 years. As we continue to push the boundaries of technological advancement, it is essential to ensure that AI is developed and utilized in a way that serves humanity's best interests.
Ultimately, the future is in our hands, and it is up to us to shape it.
Thank you for reading