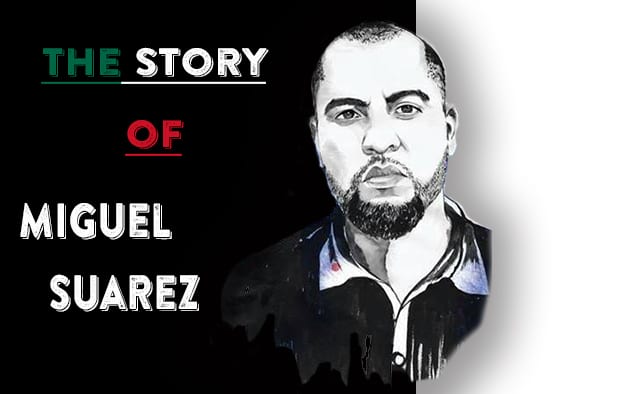 [gtranslate]
The forgotten history of Mexico
---
The forgotten history, as Mexicans have been attacked, manipulated, massacred throughout centuries. As the west tends to forget its past and accelerate forward – blood has never stopped spilling. A brief reminder of events: The Hidalgo rebellion 1810. Mexican Independence 1821. The US-Mexican War 1846, (When Polk sent forces to the Rio Grande to occupy Mexican Land, expanding America to the coast, ensuing a full scale invasion). The Gadsen purchase 1853. If all that was not enough, Queen Victoria of England, French Emperor Napoleon III and the Spanish forces went on and invaded Mexico in 1862. An attempt to conquer Mexico in pursuit of global interests.
America 'land of smoke and mirrors' has been responsible for the creation of racist anti Mexican-mythology of violence throughout the centuries. Never to defend & only to exploit through rogue tactics and politics. Trump has now taken the role of exploitation. And inadvertently, or not, Trump is masterfully exploiting long-held visions of Mexico as a nation defined by crime to further his political agenda. We notice many of the misconceptions, are further fuelled by a series of thrill-seeking US tourists, including beat poets like Jack Kerouac, Neil Cassady, and William Burroughs. Despite, Trump's xenophobic accusations, Mexicans have paid the overwhelming price for the so-called War on Drugs. More than 100,000 people have died and tens of thousands have disappeared since 2006. Large and small gangs have branched out of drug trafficking to include human trafficking, kidnapping, and extortion. When journalists and human rights organisations, attempt to speak up, they are met with violence.
The reality of course, as research conveys, is that immigrants commit fewer crimes than native-born people of comparable age in the US. They often come to the US fleeing violence in Mexico and Central America, and they provide essential labour in many sectors of the US economy. Yet Trump's grasp of the facts echoes William Burroughs's explorations of Mexican mind-altering products. Prejudices, myths, and conspiracy theories can in their own way alter reality. Republicans in Congress are willing to fund the wall, creating an additional reason to paint Mexico as a national adversary.
In the decades following the war of 1846 and multiple US interventions, Mexico has gradually managed to foster stable regimes. The current tensions put all this progress into jeopardy. Glancing back to 1896, when the Cananea Copper Company was founded by American entrepreneur William Greene. Who manifested economic and political inequalities with the emergence of his latest venture. The arbitrary nature of the Mexican regime of Porfírio Díaz, allowed Greene to start the process of taking control of Mexico's resources, build the most essential mine in Mexico. Also seizing and gaining control over large amounts of land & cattle, transportation networks, and lumber mills.
Giving Greene infinite sovereignty over Mexican land, as well as the labourers. Only paid three pesos per day under deplorable circumstances – more than half the amount than American workers for the same labour. As the labour workers formed a petition for better conditions and pay, the company executives rejected 100% of all petitions. By 1906, the mine boasted 5,400 Mexican workers who set out to march and raise voice. Employees from the United states, were alarmed and incited widespread violence, resulting in a tense battle between miners and approximately 200 Americans. The American participants were armed and fired bullets, ensuing many lives lost. The labour workers defended their nation and fought back – burning the mills down. At Colonel Kosterlitsky's orders, the American interventionists were to leave instantly by rail, to return across the border.
These moments in history, show the foreign betrayal and unfaithfulness to Mexico, the corruption and theft of resources from Europe and America. The use of U.S. troops launched an inquiry into foreign control of natural resources. Strike leaders Manuel Diéguez and Esteban Baca Calderón went on to become important revolutionary leaders. While Cananea is just a small, dusty border community of 30,000 residents, it occupies an almost mythic place in the iconography and start of the Mexican Revolution.
Inspired by Ta-Nehisi Coates, María de Jesús Patricio Martínez, Akapl Kecholli
---
The story of Miguel Suarez
¡Viva México contra todos los enemigos!
Cinco de Mayo
Written by Ryan Ward in collaboration with Miguel Suarez.
Developing the heart and mind of the leader that rose from the dirt, struggled, then endured. Constant symbol of resistance against foreign intervention and reversal of the conquest.
Miguel Suarez (born at the Hospital el sagrado corazón on November 14, 1982, Acapulco, Guerrero, Mexico). While coming from an upbringing of both love and affection as he lived with his parents in Acapulco, Guerrero. Albeit some years later, they moved over to Alvarado, Veracruz and then sadly his parents divorced. He went to stay with his grandma in Huatusco, Veracruz at eleven years old.
Miguel Suarez growing to be a humanitarian, social activist and an entrepreneur. As a result later joined and became a leader of a movement combating the ingrained social oppression in California from the early 2000's until his deportation in 2013. Miguel Suarez leadership was fundamental to that movement's success, bringing awareness about the inequalities and discrimination Mexicans faced. Suarez rose to prominence as head of 'Rumec' organisation, which promoted nonviolent tactics. By means of networking and unifying to achieve progress. After getting deported, Miguel went on to bring about change in Mexico and open opportunities for the Mexican people. He has one beautiful daughter and a new-born son that are his guiding light.
His mother worked for a makeup company owned by a famous actress named 'Nena de la reguera'. Father worked in the business of fish and shrimp exportation, selling to a chain of seafood restaurants in Dallas Texas. While Miguel's grandma owned a restaurant for more than 40 years, explaining the reason why there was such appetising food on the table growing up. Grandma's infamous, traditional Mole sauce, thick, rich, savoury & sweet, perfect over chicken or roasted pork was a staple. The favourite dish, was a hearty bowl of soup mixed with his grandmas secret recipe. The izote flower(national flower of el Salvador and readily available in native markets) marinated with tomato, chilli and cow ribs, all boiled together.
---
Early Years, enlightenment.
"They send the "missionaries" to humble you, and then the gun to crumble you"
Living in the tradition of comfort and poetry at his Grandmas home, Miguel was incredibly happy. While his Mother went to live in America when he was nine years old, he missed her deeply. As a result he started to save up his pocket money every Friday which she would send across. The pain of being separated magnified.
Miguel Suarez went to the Mexican -US border without telling Grandma, at just 15 years old, alongside his younger brother who was 12, to cross illegally. What transpired, was being apprehended by the border patrol for 45 days. Consequently it did not stop them – after 5 attempts they finally made it to San Diego after arid desolation. They got on a control plane, to his mum and uncles house in the east side of San Jose. Subsequently, the next day his uncle had taken them to work without hesitation, claiming USA was not for Mexicans to study but for hard labour.
As the brothers made the gruelling journey to reconnect and find hope & opportunity in San Jose (largest population of illegal Mexicans). They arrived in a realm of slavery, a disillusion of the American dream. Occasionally went to the record store to escape the nightmare – for an education and opportunity in music. He plugged in Tupac Amur's albums, swallowing the lyrics and it began to move his soul. Moreover connecting with Mutah Beale from the Outlawz group who would flow with raw vocals and poetry, someone who went on to support Rumec many years later. Whilst young Miguel would come home from school and go straight to work at 4 pm, slogging away until the early hours of 3 am. No one complained, as this was normal. A solid education in music, and hard work growing up made him realise the inequality and clear oppression that existed.
---
"He who adopts greed as a habit devalues himself; he who discloses his hardship agrees to humiliation; and he who allows his tongue to overpower his soul debases the soul."
He could see through the fabrication of the rich-white illegal inhabitants. Their treatment & discrimination of Mexicans who could not speak much English. Whilst dreaming of becoming a lawyer, he wanted the people to escape this ghetto, defend those, and fight the many injustices in society. Miguel Suarez studied relentlessly at W.C Overfelt High School (famous for violence). Intentionally making friends with people from diverse political creeds, race, and religions – Ukrainians, Africans…. Muslims. In short, his life at the time was of close friends, family, music, and materialistic things such as clothes and a car.
Construction and field work were formed like a prison complex filled with blacks and Mexicans. In School it felt like they were preparing them to be in jail. Conglomerate in sections, overpopulated, with no white people. Grandma sadly died two years after he arrived in San Jose. An extremely painful time as he spent the remainder of his time in Mexico with her. A guardian angel, until now he still misses her sorely. The same year his closest cousin Patricio and his favourite uncle Jorge, all died leaving the 16-year old and siblings shaken.
Miguel Suarez stayed occupied. He did three years in a special wartime program intended to boost enrolment by admitting promising high-school students. It was the JRTC, a military program for youth. Subsequently his classmates died in the Afghanistan war 4 years later, and Miguel did not enrol. Miguel sought the the advice of the Major. Who was taking class, advising that he had a future in construction and should focus on his own business rather than lose his life, the major made him remodel his house and put him to work.
The military recruited Mexicans and black people, from ghettos. Yet, black Americans and Hispanics have always fought the illegal wars, yet never receive the same reverence as white soldiers. Unfortunately despite heroism and commitment, there was a sense of formalised discrimination even during the colonial history of enslaved Africans. In memory, he along with friends, would visit the High school one year later, for those who had lost their lives.
He read a very revealing book called the 'Wetback operation'. That dramatised how California belonged to Mexico, and advances the Mexican labour immigration story into the mid-1950's. Yet depicts the exploitation of Mexican immigrants, both documented and undocumented. Beginning with the initiation of the Braccero Program in 1941 and culminating with operation wetback. The book consistently provided both sides of each of the many issues related to Mexican immigration to the united states. Showing how the Bracero Program itself, encouraged undocumented immigrants to come to the united states. Furthermore, examining the changing policies and attitudes of both the Mexican and United States government in trying to deal with immigration. Like the Europeans in history who killed all the Indians and then enslaved the black population. For example, 200 years later Chinese and Mexicans built all the rail roads in California.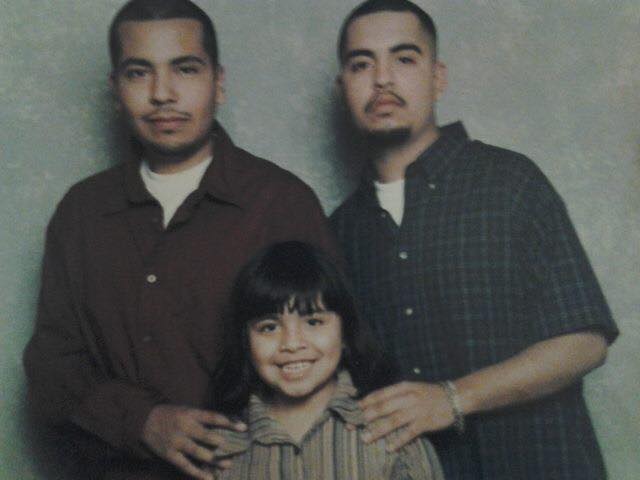 ---
The Cave You Fear to Enter – Holds the Treasure You Seek, by virtue of necessity and rebellion.
"The ballot or the bullet."
In 2003, motivated by the history of California, of America barbarically 'acquiring' the jurisdiction in 1850. Consequently there just happened to be gold found prior to the invasion in 1848. A wave of illegal settlers went, and Abraham Lincoln courageously voiced support for Mexico's land rights. Whilst considering how Mexicans are still to this day, being mistreated and discriminated in their own land by North American authorities and policies, is mind boggling.
He decided to study at the west valley college, in the most expensive area in San Jose, Saratoga and focused on Human Rights. Whilst briefly studying at the University of Berkeley thanks to a scholarship, however, did not graduate. Going on to set up RUMEC (Revolutionary United Mexicans in Combat). To unite the Mexicans, Blacks, Muslim populations who were aware of the enslavement and exploitation. A profitable business was not on the agenda. Representation and responsibility to his people was driven by a sense of duty and obligation. To lead and educate, raising awareness of the conditions. Indeed, forming an extremely powerful group of people, assigning various duties, focusing his attention to liberating the oppressed labour force, from corporate Neo-liberalism, a passion he shared with the Black community also.
His mentors was those who had come before. Such as Federico Sanchez Fogarty a Mexican PR visionary and Gaspar Yanga an African known for being the leader of a maroon colony of slaves in the highlands near Veracruz, Mexico during the early period of Spanish colonial rule. Known for successfully resisting a Spanish attack on the colony in 1609. The black panther group, a social and self-defence activist group, a revolutionary socialist political organisation founded by Marxist college students Bobby Seale and Huey P Newton, who had progressive ideas and left an indelible imprint, and its use of the 10-point program.
Rumec set out to support initiatives that only had a social character. Filtering and evaluating which projects has the most social impact. Labour workers in San Jose could now be united, to fight neo-liberalism. To protest as one voice and make progressive steps forward for higher pay within good conditions.
---
Resistance to oppression: Systematic inequality
America was not a democracy until Latino and Black communities fought for civil rights.
A land where the minority control the majority.
In addition and worth mentioning, few notable major figures, such as Marcus Garvey, Malcolm X, and Rosa Parks, Lucio Cabañas Barrientos. Were all involved in the fight against the race-based discrimination and oppression.
Rosa Parks' refusal to give up her bus seat in 1955 sparked the Montgomery bus boycott. A large movement in Montgomery, Alabama that was an integral period at the beginning of the Civil Rights Movement. The Bus Boycott lasted a total of 381 days before the Supreme Court deemed that segregated seating is unconstitutional. Marcus Garvey was an orator for the Black Nationalism, and Pan-Africanism movements, to which end he founded the Universal Negro Improvement Association and African Communities League. Garvey advanced a Pan-African philosophy which inspired a global mass movement, known as Garveyism. Garveyism would eventually inspire others, from the Nation of Islam to the Rastafari movement. And Malcolm X, who was on a pursuit for racial justice, was iconic and extremely influential. Lucio Cabañas Barrientos a Mexican schoolteacher who became a revolutionary, albeit not a Marxist one.

"Whenever our people are ready to take any kind of action necessary to get results, they'll get results. They'll never get results as long as they play by the ground rules laid down by the power structure. It takes action to get some action, and this is what our people have to realize. They have to organize, and become involved in well-coordinated action which will involve any means necessary to bring about complete elimination of the conditions that exist-conditions that are actually criminal. Not only unjust, but criminal!
Malcolm X"
"If you live in a poor neighbourhood, you are living in an area where you have poor schools. When you have poor schools, you have poor teachers. If you have poor teachers, you get a poor education. If you get a poor education, you can only work in a poor-paying job. And that poor-paying job enables you to live again in a poor neighbourhood. So, it's a very vicious cycle."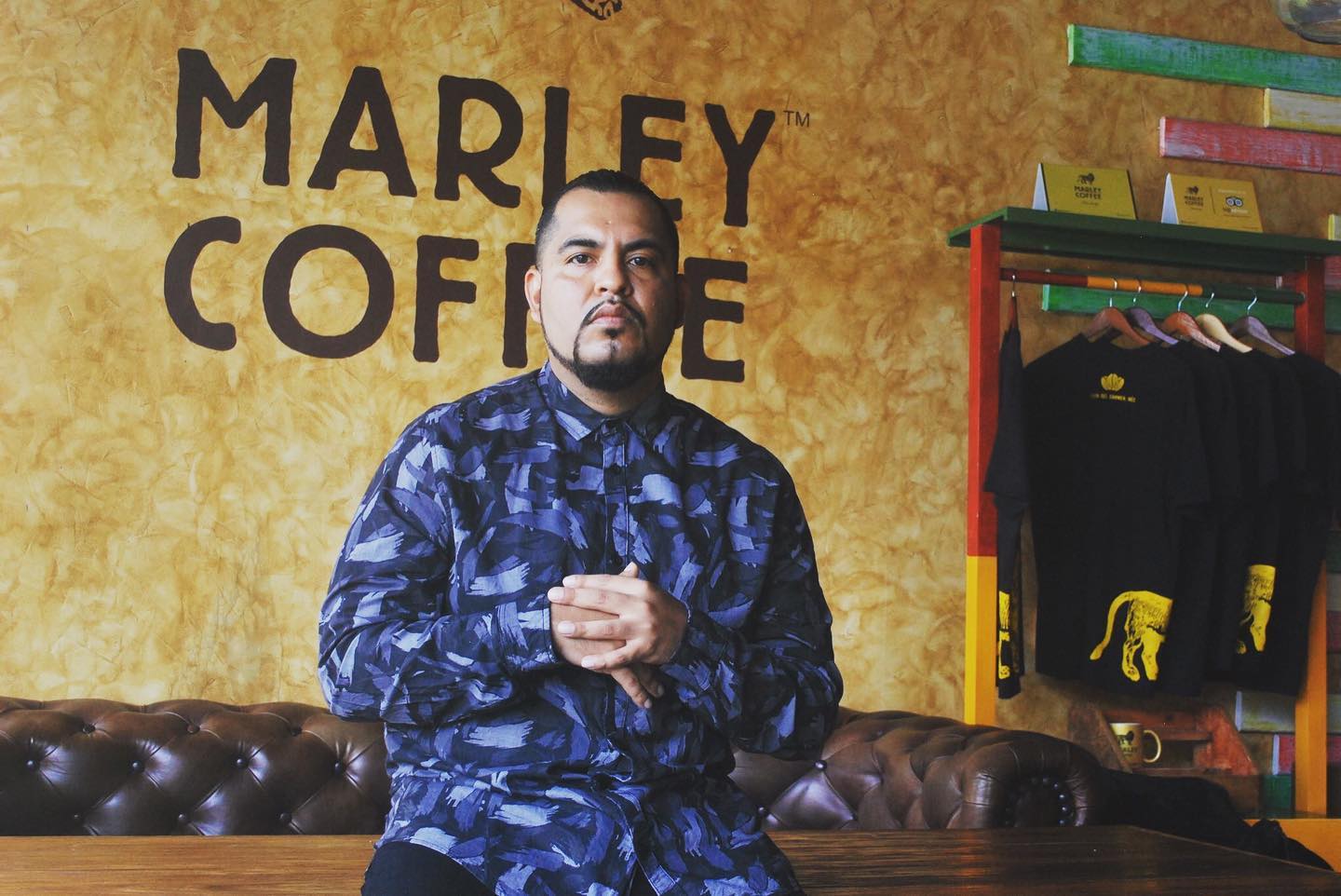 ---
Miguel Suarez Story: The revolution will not be televised.
In memory and honour of Hajj Malcolm El Shabazz.
It was on April 18, 2013, Miguel Suarez was deported from the bay area back to Mexico. Potentially as he was becoming a threat, and the movement became more powerful resulting in RUMEC becoming destabilised and dismantled. With the successful construction business growing, assuming the leadership of the new labour movement and establishing a non-profit organisation. Albeit expelled from California, just moments before being exonerated of minor charges, at traffic court in Santa Clara County.
Malcolm Shabazz, the 28-year-old grandson of Malcolm X, flew from the East coast of United states to LA. Accompanying Miguel's mother on a surprise bus trip to Miguel in Tijuana, Mexico on 26th April 2013. Where they visited few mosques, visited the downtown & relaxed at the beach in Rosarito. Going on to pass Guaymas Sonora, Queretaro and seeing some historic sights on the way to Mexico City. Learning the history of Latino roots, and establishing connections. Malcolm had the eventual pursuit to help Miguel Suarez get back to California and pursue justice for Latinos and African Americans, and jointly fight poverty and oppression.
However, Malcolm was undergoing a positive transformation. Resembling that of his grandfathers' journey, however in his own powerful way. They wanted to climb the Teotihuacan pyramids outside the capital and explore the African Mexican communities of Veracruz state. They had even planned to hop over to Cuba. Hang out with fugitive and former Black Panther Assata Shakur and maybe even pay a visit to Fidel Castro.
A period of great anguish, as Malcolm was killed at the Palace bar, in Garibaldi plaza, Mexico City. Whilst relaxing with Miguel Suarez on the 9th of may, 2013. A sudden shock to all who knew of Malcolm around the world. Furthermore, I will not write any details of the events that had taken place. Out of complete respect for his family, and friends.
Saddened and in memory, of publishing this article is the anniversary since his loss. While some years ago, his soul went on to the next phase of his noble journey. Leaving a distinctive trace here on earth. A day to honour his spirit, as every day that comes, we live by his words and actions. A soul that lives amongst us for eternity. If we go through the history and archives of his words & actions, we can see Malcolm was very proud of his close family & auntie Ilyasah al-Shabazz, children & all of his friends. Who all shared a common vision for a more peaceful and united world. Finally, he was inspired by those who listened, watched, and eventually brought justice to the many Injustices.
Years running up to 2013, Malcolm was present in many nations across the world. Visiting Shiite Islamic nations and then approached the Latino communities – spreading unity, education, and awareness. These travels where becoming a danger to the oligarch and imperialist establishment as he spoke against the status quo.
Miguel, along with the world, were extremely upset after the loss of Malcolm. He was trying hard to hold it together, and combat the bad press, conspiracy theories and public opinion. All whilst grieving for his beloved brother. I personally reached out to Miguel Suarez to offer support and strength. Ensuring Malcolm's spirit and wisdom will live eternally through everything we do, including the rebirth of RUMEC – which would be utilised to construct equality.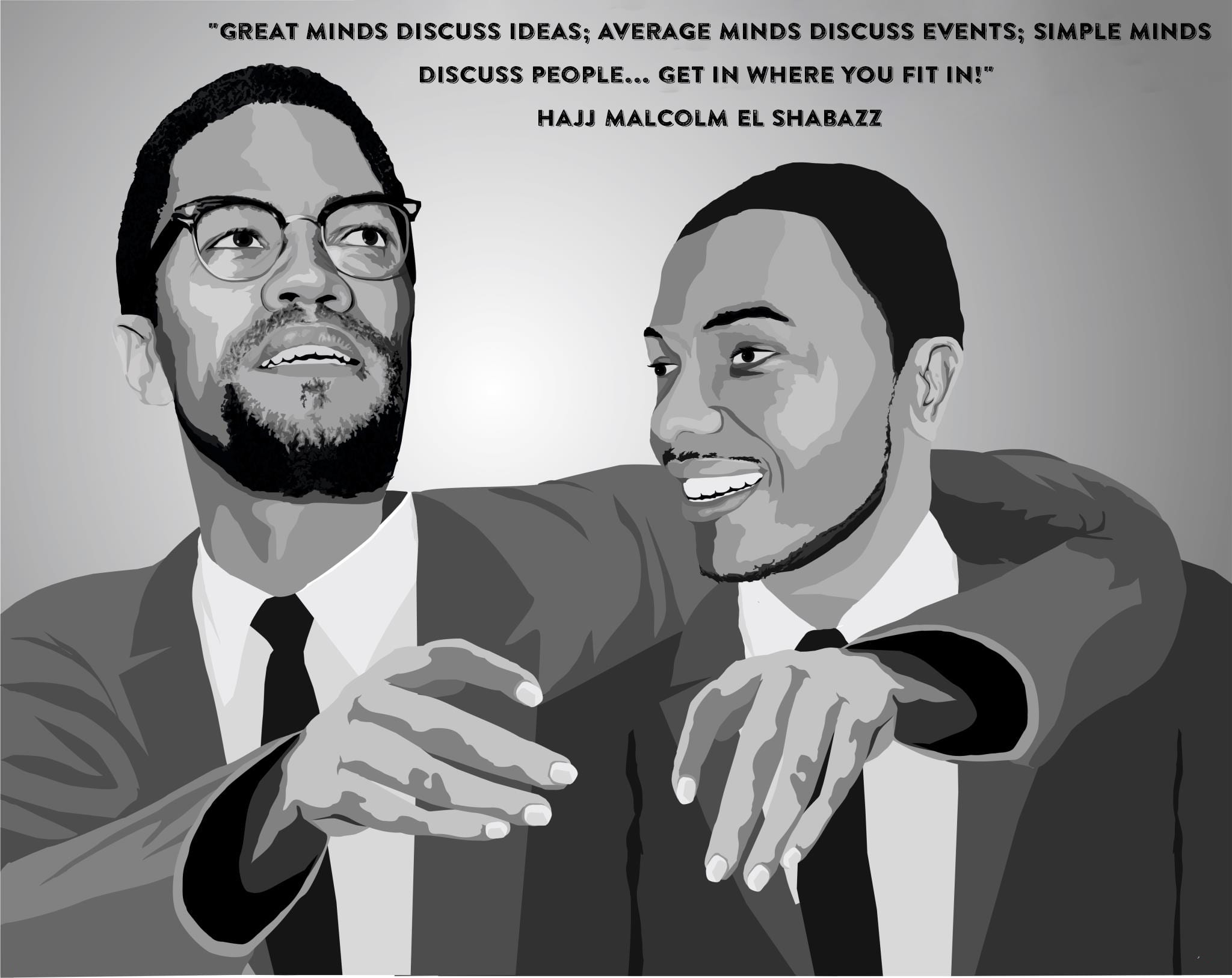 ---
Pursuit of consciousness.
This revolution is born out of love for my people, not hatred for others.
"If you stick a knife in my back nine inches and pull it out six inches, there's no progress."
The importance of Rumec to rise from the ashes, was to set out to make an impact in Mexico. To give a strong platform where people can say what is necessary, and to build on something that the youth and the next generation can come along and attach to, embrace it and continue the fight – as now it is pretty much a war as the issues of deceit and lies, oppression are global.
As a result, Mexico City was no longer safe due to the political situation. The police sent Miguel Suarez to the bus station and sent him back to Veracruz to live with his father. Even though, the area was completely different since he was a child. Albeit, the same house but his father had a new family and the area had drastically changed.
Miguel Suarez started to look to do something with his life – he tried his hand at construction again, which did not work out like in the states. Moreover, logistics and materials were completely different and above all, to get a project, it was to be involved around the theme of corruption, as the projects had to pay off politicians to have final considerations.
Studying books and focusing his attention on the history of Mexico, he believed the best of teachers forever remain students for knowledge is infinite. Travelling to southern villages of Mexico and around Veracruz, finding some beautiful and breath-taking paradises, learning about the resources which they hold and produce. Subsequently, started to promote the finest things in the country and bring opportunity and markets, creating documentaries about the mines and the incredible work of the locals crafting gems, showing the world some of these wonderful products & getting them a fairer price than the Chinese were giving.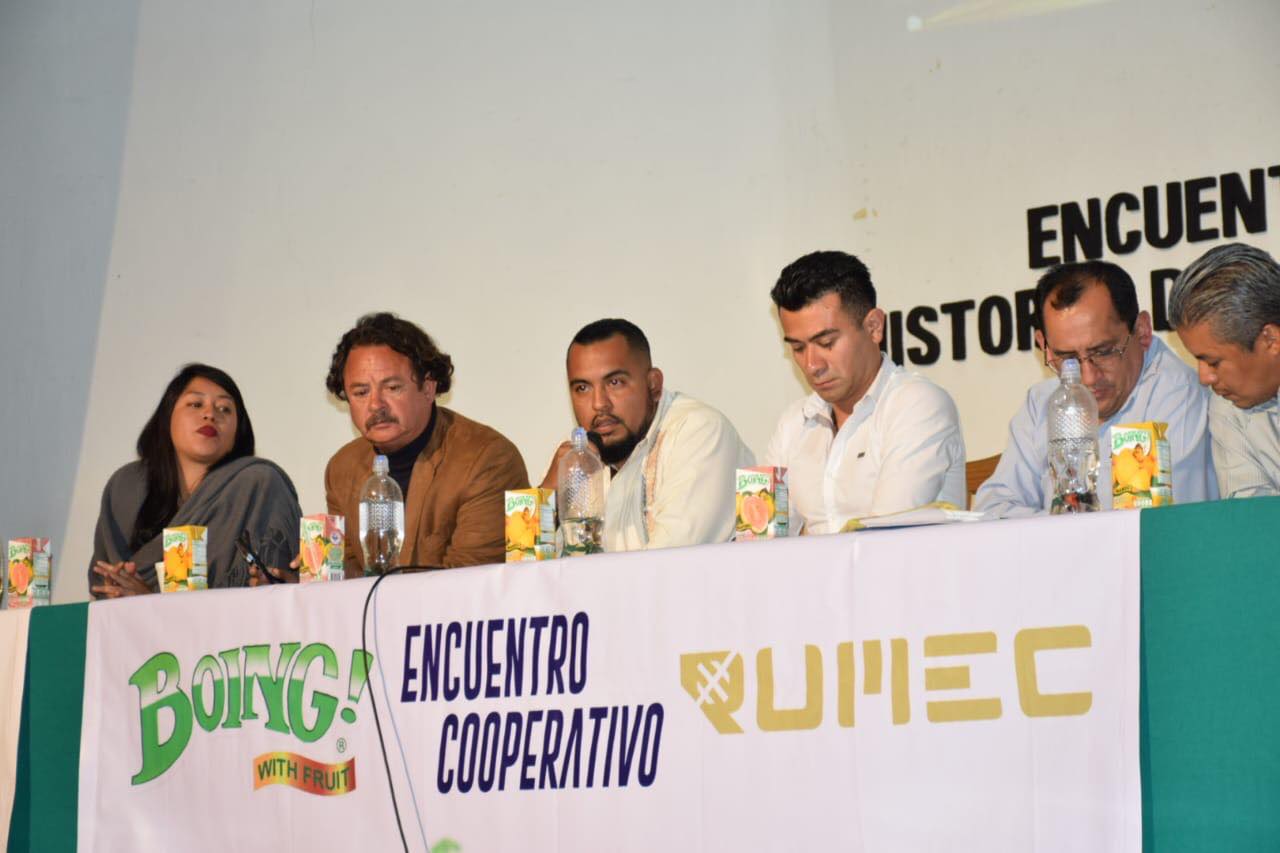 Becoming aware of the rich natural resources that Mexico holds. He started to make links between producers in the Mexican countryside and their direct buyers in other parts of the world. Being the first Mexican to export cocoa to Dubai & also exporting dehydrated mango. Since then, we have more projects to export precious natural resources such as gold, silver and Mexican pearls. Always raising the name of Mexico and the recognition of natural, human and cultural resources of the country.

Obstacles make us stronger
He did some construction jobs in Chiapas, Veracruz as he started to jump place to place to find income. Utilising the construction branch under RUMEC, and alternative materials sourced locally. Because materials such as Cemex held a monopoly, and went on to initiate experimental projects & helping with schools, building libraries, computer rooms and football fields and smalls doctor surgeries that where falling apart, he would fix.
We started to grow a team slowly, as Miguel Suarez never stopped thinking about the revolutionary side of making real change and bettering Mexico. He knew to make a difference was to focus on the social aspect as the most primary aspect. Opening and launching the 5 branches of Rumec. Through a lot of promotions and interviews. Whilst working on connecting people in the country from different fields, at the same time bettering himself – before he could better help his people.
Miguel Suarez would find himself in ironic situations, as he was living impoverished throughout his journey as he struggled to even find food. On the contrary, meeting with immensely powerful people. One time having a critical meeting with the president of Mexico and sharing a seat at the table, with powerful figures from mas freysa company. Who held a monopoly in Poza Rica Veracruz, biggest Halliburton oil manufacturers in USA – and having to borrow a shirt to look somewhat respectable, whilst everyone at the table had expensive suits and ties.
"The past is not to be dwelt upon. But rather looked to as a road map or compass in the present. In order to help us successfully navigate into the future."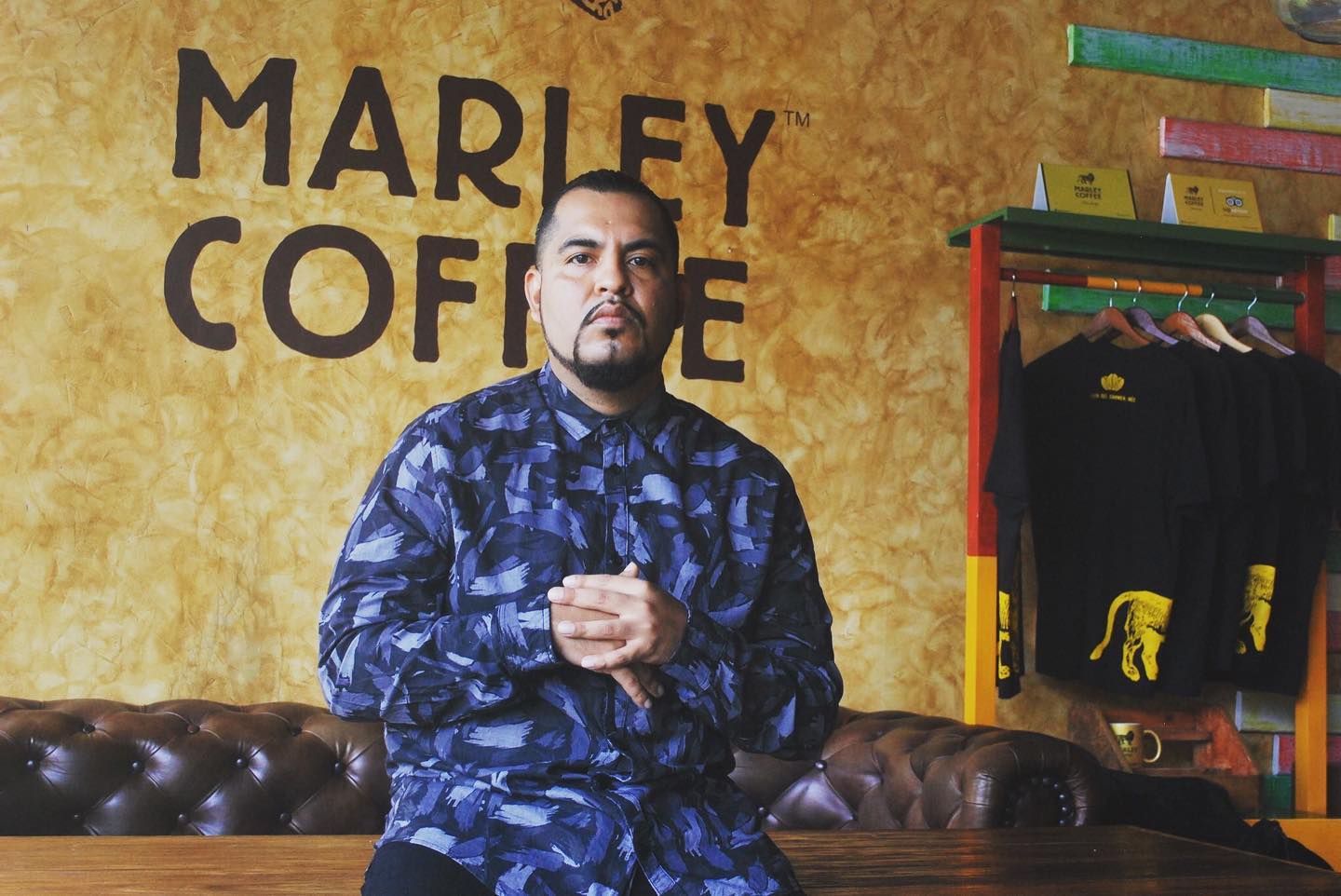 Five essential branches of Rumec
In addition, to setting up international business networks for the Mexican people to do commerce, with one arm using experimental construction materials and exporting Mexican produce through our catalogue of Mexican resources. Connecting Mexican sellers with international buyers for better prices. We set up new branches, including Music & Arts and culture. A fresh way to integrate the youth, and people with willingness and imagination to unite under the umbrella of Rumec, promoting peace and spreading goodwill through art and lyrics. A new way to jointly utilise all talents against oppression & raise voice of what is truly happening in Mexico.
Miguel Suarez listened to tupac & immortal technique, Lowkey at his lowest points. Fuelled with life-affirming hope and echoing purpose to keep going for his people. Music has a powerful ability to touch, move, and inspire us as human beings from different backgrounds, and is a place where souls and minds can come together as one.
Rumec records is to create art and music to enable the conscience in people, through rhymes and beats and events. Some of our new connections are Borka, Negro Undr. And we have had the support of Leonel Rosales & Panteón Rococo. We have a production house located in the prestigious area of Calle Monte Caucaso, Lomas de Chapultepec, Mexico City. Three doors from business magnate Carlos Slim who was the richest person in the world in 2010.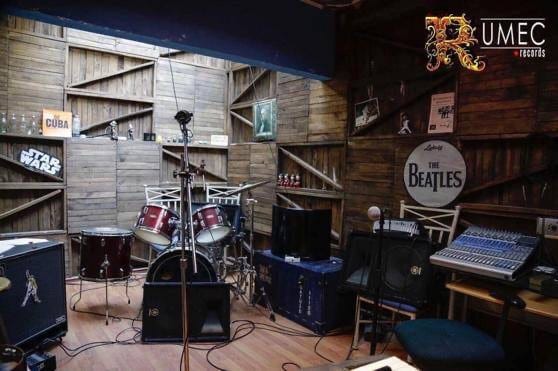 "If you are in a country that is progressive, the woman is progressive. If you're in a country that reflects the consciousness toward the importance of education, it's because the woman is aware of the importance of education. But in every backward country you'll find the women are backward, and in every country where education is not stressed its because the women don't have education."-Malcolm X
Through our branch of art, we have painted murals across Mexico. Few projects were extremely easy to commit to because of the social representation to the indigenous people being extraordinarily strong. Such famous murals have been collaborated under forces of Rumec and Panteón Rococo, Mujeres y la Sexta, the Grietas collective and other artists. One project inaugurated, was in the Guerrero neighbourhood of Mexico City, of María de Jesús Patricio Martínez a human rights activist and indigenous spokeswoman for national indigenous congress from the Nahua tribe. This mural was in support of her running for president in 2018, and other notable revolutionary leaders.
Aleyda Gallardo & Roberto Sosa two famous actors in Mexico, opened the door for Rumec to collaborate with Anda. The national association of actors. Which is core of the major actor's union in Latin America, and we were able to utilise their lawyers to operate and set up the Rumec rappers syndicate.
Since establishing all five arms of Rumec through a collaborative effort with our members to push the vision forward. We have been engaging with media from around the world as they have taken interest in our initiatives. Some notable publishers are, Entrepreneur.com, Milenio.com, Issuu.com, Laopinion.com, Vice News, New York Times.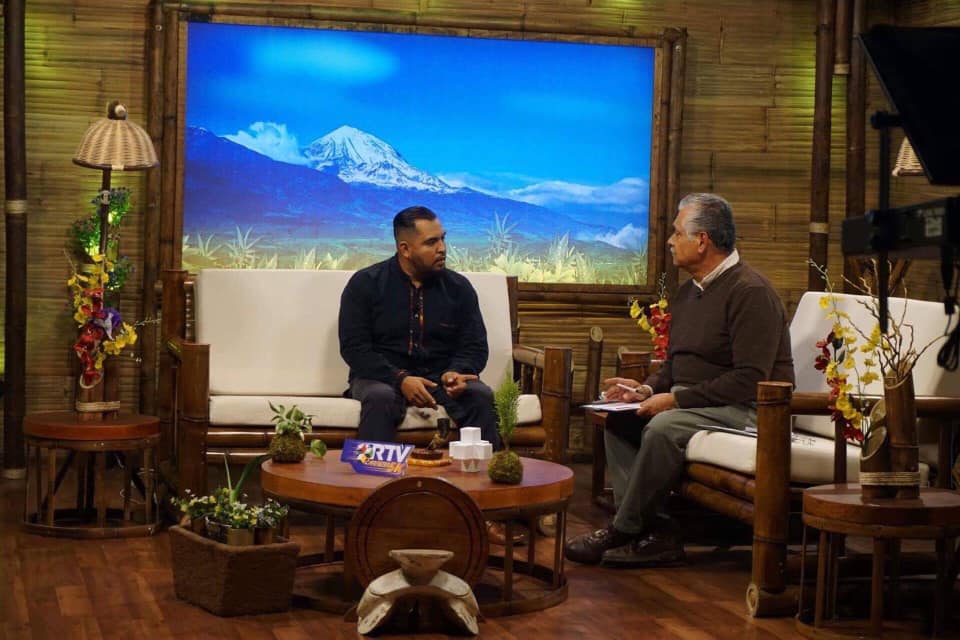 "While knowledge is simply to know-the-ledge through familiarity or awareness, wisdom is that aquired knowledge tried & tested-through trial, error & tribulation-to bring about the best of understanding"
---
If you are not ready to die for it, take the word 'freedom' out of your vocabulary.
Mexico is a country rich in history, tradition and culture. We can see by looking at the ancestry of Miguel's roots stem back to African descendants, his grandfather was black. As Mexico has a population of more than 100 million people, making it home to more Spanish speakers than any other nation in the world, split across 31 states and one federal district, you can see why it is such an incredible nation for all it has to offer.
Ultimately & despite the political and social changes that have occurred over the centuries, we can still see cultures dating back hundreds of years and still present today. Moreover, many of the rural areas are still inhabited by indigenous people whose lifestyles are quite like those of their ancestors. For instance, pre-Colombian ruins still existing, including the ancient city of Teotihuacán and the Mayan pyramids at Chichén Itzá and Tulum. Constant reminders of the colonial past are evident in the architecture of towns like Taxco and Querétaro.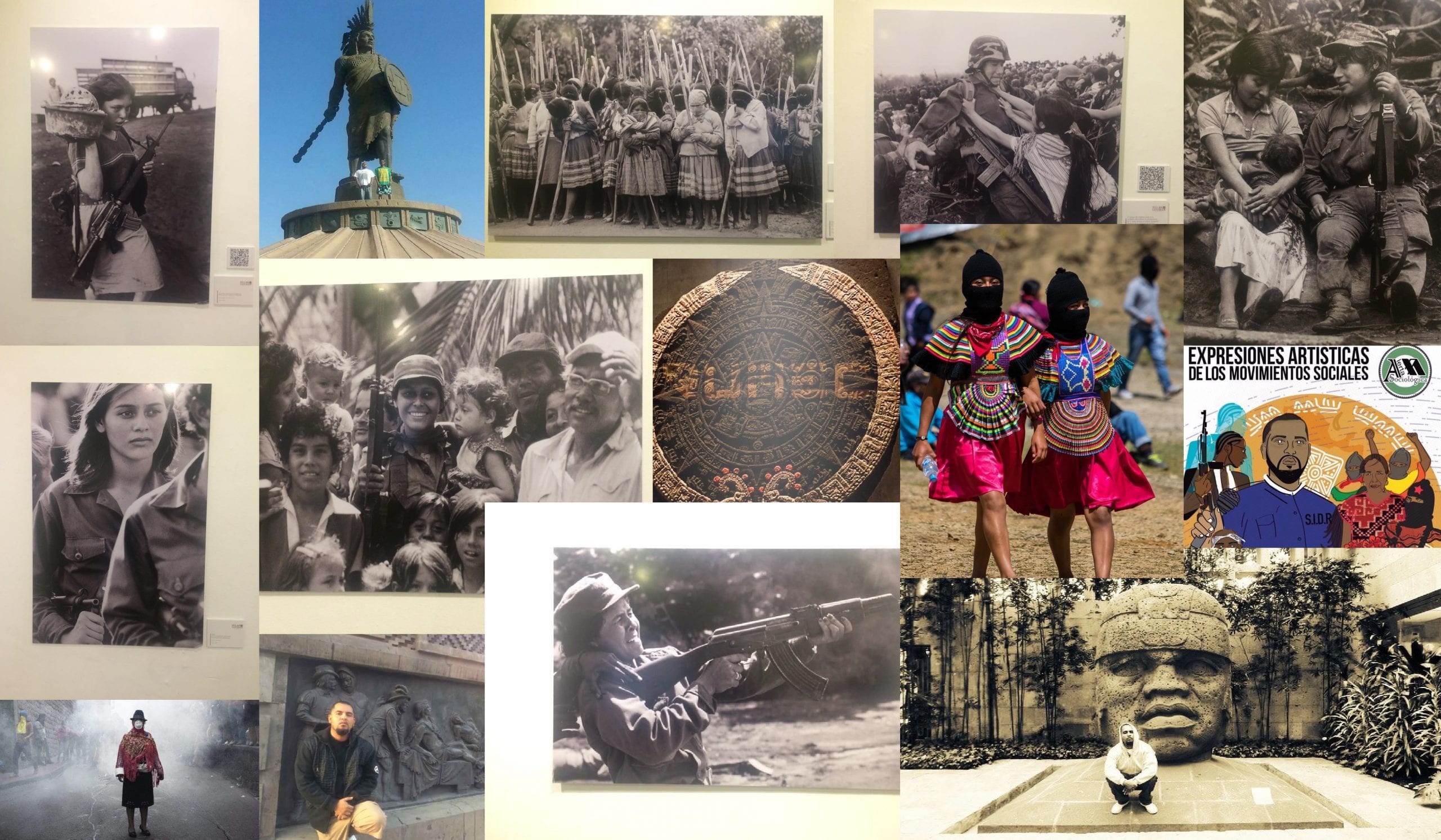 Under Rumec, we educate our members on the rich history as it holds many answers for Mexico to move forward. The Olmecs, Mexico's first known society, settled on the Gulf Coast near what is now Veracruz. Notable for the giant head sculptures they carved from native stone. And also, San Lorenzo which flourished around 1200 to 900 B.C., and La Venta Tabasco, which lasted until about 600 B.C. Also, the Aztecs, the last of pre-Columbian Mexico's great native civilisations. Rose to prominence in the central valley of Mexico around 1427, by partnering with the Toltecs and Mayans. Even the flag of Mexico holds deep significance. Encapsulating hope, victory, purity, and remembrance of the blood shed from its fallen heroes.
"Incapability is a catastrphe; endurance is bravery; abstinance is riches; self-restraint is a sheild (against sin); and best companion is submission (to Allah's will)."
---

As we see this as only the beginning, we look to network with people unique in their own individuality and have a variety of belief systems, originating from diverse backgrounds and talents. Sequentially, we have one common belief to work under the five axis of Rumec, with education being the most important. To defend civil liberties and make good progress in Mexico, to contribute to the cause in any shape form or fashion, for the issues we face in our communities are present around the globe.
Firstly, we have a solid foundation of moral principles and norms, for how we act and as we raise voice. Secondly, speak against Human right violations in Mexico and internationally. Moreover, problems including torture, extrajudicial killings, summary executions, police repression, news reporter assassinations, the widespread disappearances since 2006, and the unlawful killings committed of civilians. As the criminal justice system is largely failing victims of violent crimes and human rights violations. And lastly, we will always to speak up.
"There are to many chiefs and not many Indians"
Miguel Suarez has strong faith in Islam and helps him to unite Rumec. As he focuses on this important relationship and follows guidance from god, he looks to acquire inner peace and tranquillity. Seeking lasting happiness through the means of continuing the struggle in Mexico & come about lasting change. Importantly, we leave religion at the door, when it comes to accessibility and joining our platform, as anyone can make a positive impact.
As Malcolm Shabazz would often quote prophet Mohammed and explain it more simply to the people. The first form of fighting injustice or evil, is to at least look and recognise it. The second form is to talk about it and spread awareness. The third form is to do something actionable. If you are contributing within these three forms, it is a great thing for humanity.
Everybody has a part to play and each position compliments the whole. We have two ears and one mouth for a reason. And, state "There is a difference between education vs. Certification. My grandfather (El Hajj Malik el Shabazz), dropped out of school in the 8th grade, yet went on to lecture & debate at Ivy League university around the world… He said that he received his masters from U.C.L.A. (University Corner Lenox Avenue), and his PHD from prison"
Mexico should not be a place where if you speak up, you are censored, kidnapped, and killed. There has been limited efforts for international media to investigate and prosecute these abuses. Unfortunately, Mexico is also facing difficulty in the battle to access reproductive rights and health care, and yet to solve problems involving violence. We hope this article gives you the power to continue the struggle against oppression & speak against injustice and to act.
In loving memory of In memory of
Malcolm X, Malcolm Latif Shabazz,
Frederick Douglass, Tupac Amaru Shakur
to those who selflessly sacrificed & made a positive contribution to this world.
"You can imprison a man, but not an idea. You can exile a man, but not an idea. You can kill a man, but not an idea."
― Benazir Bhutto
Appreciations from Miguel: Cooperativa Pascual Boing, Akapl Kecholli, my parents and brothers, my Comrads in RUMEC to el Sindicato Internacional del Rap (S.I.R) to Rosa Aguilera for always been there, To Malcolm, grandma that take care of me from the sky.
"watch your thoughts; for they become words. watch your words; because they become actions. watch your actions; they become habits. watch your habits; they become your character. watch your character because that becomes your destiny!"
Published by Ryan Ward. Founder of Liive.org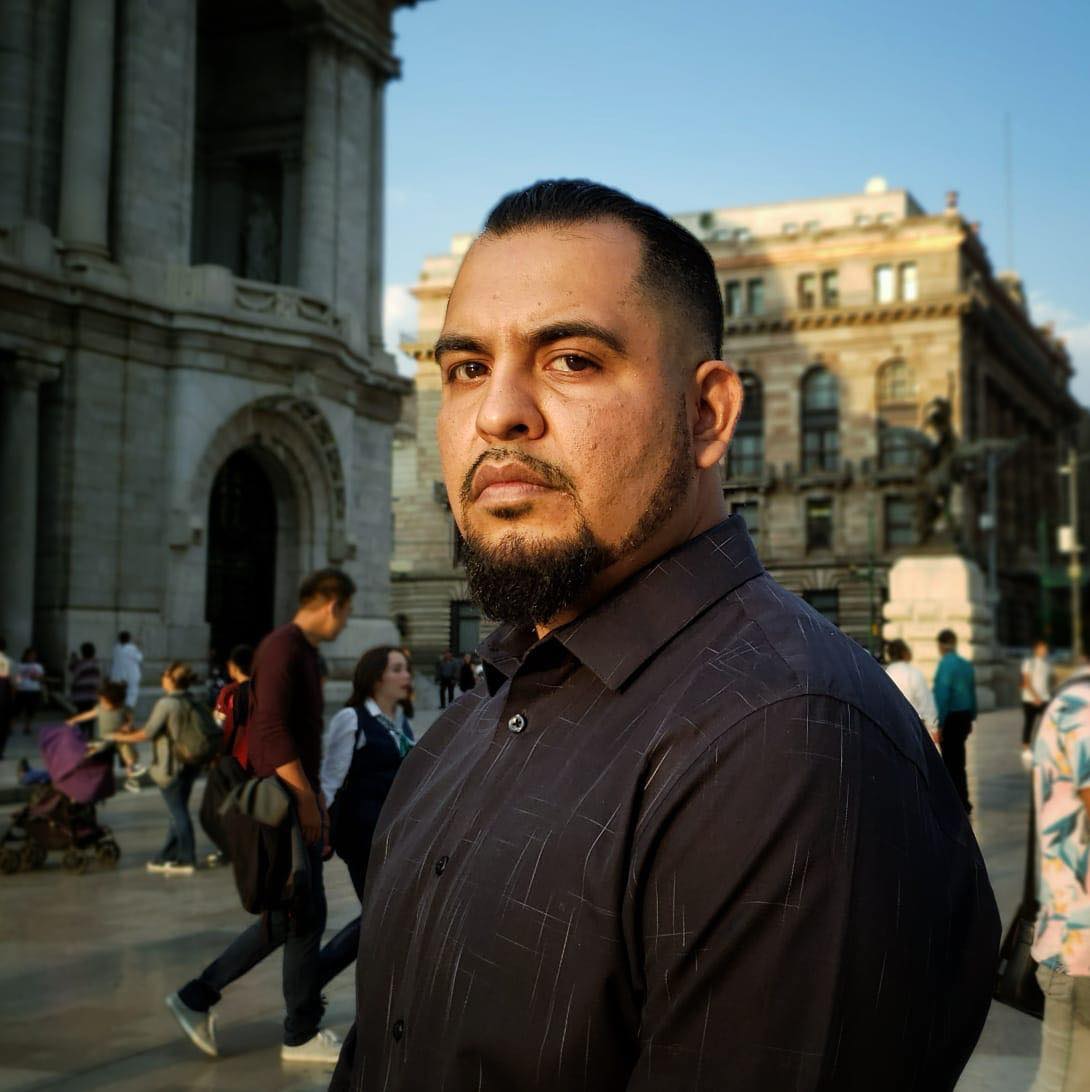 To follow the best independent media platform in the world, read stories you wont see on the main stream media and follow inspirational interviews with the worlds most amazing people and un mask the corruption and cause of poverty. Start changing your perspective by being actively engaged in our independent coverage!